Baltimore Pest Control Reviews
---
Read our reviews and see what customers have to say about us. Then pick up the phone and call us so we can help solve your pest problem!
Catonsville Pest Control & Extermination
Read Our Pest Control Reviews in Catonsville
Fogle Termite & Pest provides pest control in Catonsville and the surrounding areas. We take pride in providing exceptional customer service, and take to heart the feedback we hear from each and every one of our customers. Below you'll find our reviews, testimonials, and feedback from the home owners and businesses in Catonsville we've serviced. If you need a Catonsville exterminator, contact us today!
I am rating their work quality a 4 as they have not done the treatment to my home yet. But, I can say, that from Casey who was in the office, to Andrew, who came out and did the inspection, their customer service is second to none. I was very impressed with their friendliness, knowledge and professionalism from the the first phone contact. This family owned and run business seems to pride themselves on attention to detail and making the customer feel confident in securing them for their services. So far, I am very impressed with this company.
Shari B.
September 24th, 2018
They came within hours of the request, They had originally sprayed once, it didn't stick well so they came again and sprayed to complete it.
Katherine F.
July 30th, 2018
Fast to find and fix the problem! We had a terrible ant problem and they located the source, a huge nest outside, and took care of it all in one day. Great customer service!
Professional and offered detailed information regarding the treatment.
Jacqueline M.
September 12th, 2017
Very professional people. Tech's very polite and helpful. No bugs, no mice,no problem.
Allen G.
August 30th, 2017
effective salesperson, and person doing the spraying was prompt, careful, and efficient
I really appreciate the staff calling ahead of time and letting me know what day and around the time of performing the services. Very much appreciated.
Prompt and courteous
Viringia G.
June 22nd, 2017
Very professional! Great service and priced just right.
Carmela R.
December 5th, 2016
Tony, the inspector, knows a lot about pests and their habits. He noticed a termite colony that was just forming while looking around for rodent entry points. we agreed on a plan of action and price and his tech was out a couple of days later to control for termites and rodents. they were out of spray foam and didn't plug up all of the entry points for rodents but were otehrwise really good.
Matteo D.
November 15th, 2016
They are all about customer service! Top notch in the industry! Lets face it..pests are everywhere..but who you chose to take them on should have you in mind first! They have the best customer service. Love the whole family and their great attitude! Call them first!
Laurie B.
February 2nd, 2016
They were very quick to contact me and were able to provide service within a day. They were great about communicating and keeping me informed as to their status on the day of the inspection.
Steven G.
December 13th, 2015
Our Service Area
Baltimore County

Arbutus
Baltimore Highlands
Bowleys Quarters
Carney
Catonsville
Cockeysville
Dundalk
Edgemere
Essex
Garrison
Hampton
Ilchester
Kingsville
Lansdowne
Lochearn
Lutherville
Mays Chapel
Middle River
Milford Mill
Overlea
Owings Mills
Parkville
Perry Hall
Pikesville
Pleasant Grove
Randallstown
Reisterstown
Rosedale
Rossville
Timonium
Towson
White Marsh
Woodlawn
Our Guarantee
---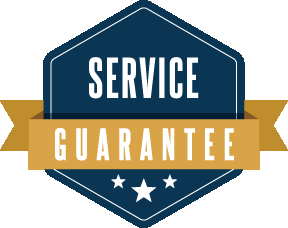 Fogle Termite & Pest guarantees its treatment plan. If for whatever reason you have any new pest problems or other covered pests, we will treat at your convenience and at no additional cost to you.

The barriers we put in place to protect your home and family against pests will naturally break down over time. This is why over the course of the year we will regularly reapply treatments as well as re-inspect for new conditions, avenues and sources of pests to ensure your home is protected. For more details on our treatment schedule read our Home Protection Plan page.

Your home is your largest investment.
Let Fogle Termite & Pest protect it against pests!



COUPON $30 Off
Get COUPON $30 OFF Annual Pest Control Service With This Internet-Only Offer