Baltimore Pest Control Reviews
---
Read our reviews and see what customers have to say about us. Then pick up the phone and call us so we can help solve your pest problem!
Lutherville-Timonium Pest Control & Extermination
Read Our Pest Control Reviews in Lutherville-Timonium
Fogle Termite & Pest provides pest control in Lutherville-Timonium and the surrounding areas. We take pride in providing exceptional customer service, and take to heart the feedback we hear from each and every one of our customers. Below you'll find our reviews, testimonials, and feedback from the home owners and businesses in Lutherville-Timonium we've serviced. If you need a Lutherville-Timonium exterminator, contact us today!
Courteous; removed bees' nest and explained the extent of the damage created by the bees.
Shane M.
September 13th, 2018
The owner and Mark are amazing. Great customer service.
Marquita S.
July 18th, 2018
Very professional and knowledgeable about my pest problem.
Prompt, great customer service, explained all options available, was very reasonable
Eleonora M.
June 6th, 2018
Very prompt and professional. I would definitely hire again.
I will them for now on for my real estate business
Paul P.
February 15th, 2018
We are thrilled with our interaction with this company! Our four legged family members love Dan! Their knowledge of biology and chemistry, coupled with a balanced environmental awareness is a comfort. And best of all, our six/ and eight/legged unwelcomed guests have all been served notice.
Very responsive to my request for termite prevention services. The technician explained the process thoroughly and was very personable. I also signed up for the quarterly pest control services and received my first treatment. The technician was very kind and completed the work in 15 minutes. I would definitely recommend this family owned business.
Frank G.
August 24th, 2017
Very happy. I would hire again.
This company's customer service was phenomenal. They gave me a great price and once I explained that I was allergic to bees they set me up for extermination the very next day...on a Saturday!
The tech was very knowledgeable and friendly. They were able to address our needs the same day/
Treena W.
March 28th, 2016
Fast, professional and reliable.
Vivian I.
November 18th, 2015
They were promt in responding to my service call, however they failed to inform me that they were not opened on weekends. They placed a trap Friday afternoon and the rodent was caught Saturday. Had to wait until Monday to have it removed. Message on phone, I'm with a client, please leave a message. They called on Sunday and said they would pick up on Monday. Did'nt like that the groundhog was caged all weekend.
Patricia W.
October 10th, 2015
Tony came for estimate. He was thorough. Looked inside and outside. Went to basement and brought ladder to look in attic. Used time to educate about the ants and what makes one property more likely to get infestations than others. He did an initial treatment and called for his colleague to follow up the next day.
Connie S.
June 30th, 2015
They did a great job, explained a lot, and I have scheduled for annual service.
Allen F.
September 8th, 2014
Our Service Area
Baltimore County

Arbutus
Baltimore Highlands
Bowleys Quarters
Carney
Catonsville
Cockeysville
Dundalk
Edgemere
Essex
Garrison
Hampton
Ilchester
Kingsville
Lansdowne
Lochearn
Lutherville
Mays Chapel
Middle River
Milford Mill
Overlea
Owings Mills
Parkville
Perry Hall
Pikesville
Pleasant Grove
Randallstown
Reisterstown
Rosedale
Rossville
Timonium
Towson
White Marsh
Woodlawn
Our Guarantee
---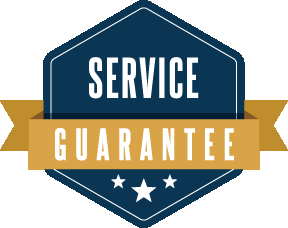 Fogle Termite & Pest guarantees its treatment plan. If for whatever reason you have any new pest problems or other covered pests, we will treat at your convenience and at no additional cost to you.

The barriers we put in place to protect your home and family against pests will naturally break down over time. This is why over the course of the year we will regularly reapply treatments as well as re-inspect for new conditions, avenues and sources of pests to ensure your home is protected. For more details on our treatment schedule read our Home Protection Plan page.

Your home is your largest investment.
Let Fogle Termite & Pest protect it against pests!



COUPON $30 Off
Get COUPON $30 OFF Annual Pest Control Service With This Internet-Only Offer