Baltimore Pest Control Reviews
---
Read our reviews and see what customers have to say about us. Then pick up the phone and call us so we can help solve your pest problem!
Milford Mill Pest Control & Extermination
Read Our Pest Control Reviews in Milford Mill
Fogle Termite & Pest provides pest control in Milford Mill and the surrounding areas. We take pride in providing exceptional customer service, and take to heart the feedback we hear from each and every one of our customers. Below you'll find our reviews, testimonials, and feedback from the home owners and businesses in Milford Mill we've serviced. If you need a Milford Mill exterminator, contact us today!
very helpful and prompt on service. I would recommend and use them again.
Kathy A.
September 5th, 2018
The sales person was very professional and covered all services they were to provide fully. The technician was very courteous and the service was professionally done
Reasonable prices and very professional.
We are very happy with the service we are receiving.
One or more rats began nesting in our bedroom wall after chewing through commodities in our basement while we were on vacation. They eliminated the rodents and decontaminated our attic blowing in new insulation. The only difficulty was in determining the products they used in their service. It was expensive, but necessary, and professionally handled.
Oswald H.
April 27th, 2018
I've been referring clients to them for close 8 years. They've done over a hundred termite inspections and dozens of pest treatments for my clients and have been keeping my house pest free for years. They are without question the best and most honest in the industry anywhere around DC. I wholeheartedly recommend them to anyone worried about termites, ants, bees, spiders, rodents or any other kind of creepy crawly you find around here.
Really great customer service....which is important to me. I would highly recommend them.
Debi H.
February 2nd, 2018
I was very satisfied with everything
Anna M.
November 9th, 2016
Excellent service, James was throughly knowledgeable with great attention to detail. Highly Recommended
We have been using this company for almost 5 years and I have no complaints. The technicians have always been reliable and professional. I would highly recommend them!
Ginger B.
February 3rd, 2016
Our Service Area
Baltimore County

Arbutus
Baltimore Highlands
Bowleys Quarters
Carney
Catonsville
Cockeysville
Dundalk
Edgemere
Essex
Garrison
Hampton
Ilchester
Kingsville
Lansdowne
Lochearn
Lutherville
Mays Chapel
Middle River
Milford Mill
Overlea
Owings Mills
Parkville
Perry Hall
Pikesville
Pleasant Grove
Randallstown
Reisterstown
Rosedale
Rossville
Timonium
Towson
White Marsh
Woodlawn
Our Guarantee
---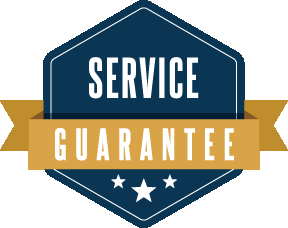 Fogle Termite & Pest guarantees its treatment plan. If for whatever reason you have any new pest problems or other covered pests, we will treat at your convenience and at no additional cost to you.

The barriers we put in place to protect your home and family against pests will naturally break down over time. This is why over the course of the year we will regularly reapply treatments as well as re-inspect for new conditions, avenues and sources of pests to ensure your home is protected. For more details on our treatment schedule read our Home Protection Plan page.

Your home is your largest investment.
Let Fogle Termite & Pest protect it against pests!



COUPON $30 Off
Get COUPON $30 OFF Annual Pest Control Service With This Internet-Only Offer