Baltimore Pest Control Reviews
---
Read our reviews and see what customers have to say about us. Then pick up the phone and call us so we can help solve your pest problem!
Randallstown Pest Control & Extermination
Read Our Pest Control Reviews in Randallstown
Fogle Termite & Pest provides pest control in Randallstown and the surrounding areas. We take pride in providing exceptional customer service, and take to heart the feedback we hear from each and every one of our customers. Below you'll find our reviews, testimonials, and feedback from the home owners and businesses in Randallstown we've serviced. If you need a Randallstown exterminator, contact us today!
I hired them to perform an inspection prior to an upcoming new home purchase. They were prompt and informative. The employee was courteous, respectful and knowledgable. I would hire them again.
Garett K.
October 16th, 2018
Customer service was excellent. The young man who came out to look at the problem was so sweet and knowledgeable. I was well informed of everything they were going to do and they did a great job.
Bernadette D.
September 26th, 2018
Customer service and communication far exceeded my expectations.
Sharon M.
September 21st, 2018
Not sure how long I should wait before I don't see any pests anymore. It's been a week and I still see one of the pests. I haven't seen any ants or bees but that could be because it was raining.
The technician who came to evaluate prob was polite and professional. Was not home whe service performed. I did receive. phone updating me on expected time and second when leaving prev appt. came on sat but did not charge extra
Great service, great price, awesome outcome.
Denys S.
February 3rd, 2018
After a few minor communication glitches, their service was excellent.
Kenneth C
August 27th, 2017
professional , couteous, thorough , knowledeable
Edward S.
August 2nd, 2017
From the initial phone call to the professionals who visited my home, I was treated with courtesy and given helpful information. They came when they said they would come and did what they said they would do, all for a reasonable price.
James B.
January 17th, 2017
they were efficient and clean. They cleaned out my attic that was overtaken with mice and put in new insulation. The workmen were very courteous and explained things to me. Had a little trouble getting the appt right with the technician who puts in the traps, but I was overall very pleased. I am not sure if there cost was comparable to others. I did not check.
Rachel K.
November 16th, 2016
I have lived in my home over 30+ years and only since the county began digging up the wooded area behind my home did we begin to see mice in our home. The service was quick and customer service was excellent.
Linda A.
September 12th, 2016
Received an appointment the next day and the service was completed within 30 minutes.
Awesome service, great customer service with a smile!
Jerry S.
February 2nd, 2016
I just began service with them, so I'm unsure of how there long term service is. But I began service with them because of excellent customer service and great pricing. They were convenient when it came to scheduling, they looked over the home for holes and had someone out to exterminate that same day.
Krystle M.
December 17th, 2015
Our Service Area
Baltimore County

Arbutus
Baltimore Highlands
Bowleys Quarters
Carney
Catonsville
Cockeysville
Dundalk
Edgemere
Essex
Garrison
Hampton
Ilchester
Kingsville
Lansdowne
Lochearn
Lutherville
Mays Chapel
Middle River
Milford Mill
Overlea
Owings Mills
Parkville
Perry Hall
Pikesville
Pleasant Grove
Randallstown
Reisterstown
Rosedale
Rossville
Timonium
Towson
White Marsh
Woodlawn
Our Guarantee
---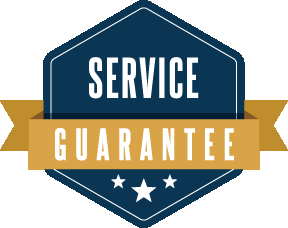 Fogle Termite & Pest guarantees its treatment plan. If for whatever reason you have any new pest problems or other covered pests, we will treat at your convenience and at no additional cost to you.

The barriers we put in place to protect your home and family against pests will naturally break down over time. This is why over the course of the year we will regularly reapply treatments as well as re-inspect for new conditions, avenues and sources of pests to ensure your home is protected. For more details on our treatment schedule read our Home Protection Plan page.

Your home is your largest investment.
Let Fogle Termite & Pest protect it against pests!



COUPON $30 Off
Get COUPON $30 OFF Annual Pest Control Service With This Internet-Only Offer